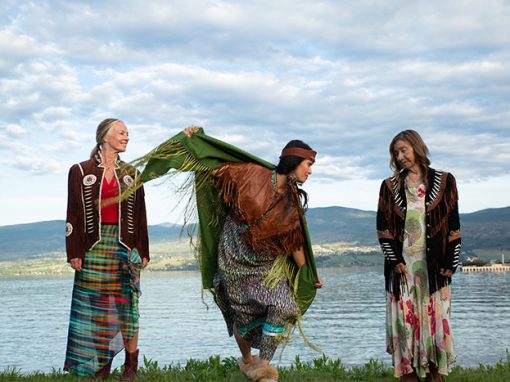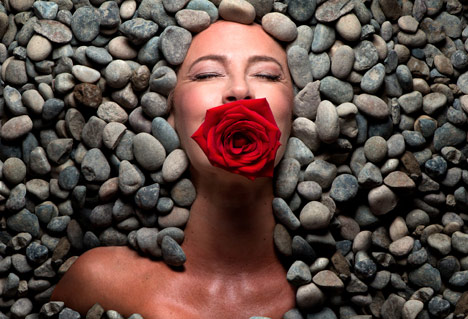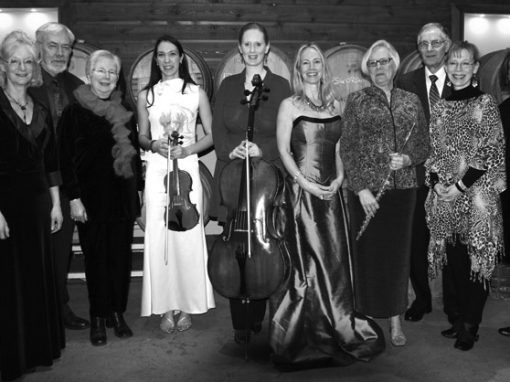 Astrolabe Musik Theatre creates compelling, multi-disciplinary works, frequently performed in site-specific/alternative venues, by pushing traditional boundaries of classical vocal music.
By imaginatively reinterpreting established repertoire and creating original work, we create cultural connections, reach out to diverse communities and foster active audience engagement. Particularly passionate about Canadian creators and performers, Astrolabe is dedicated to creating, commissioning, and performing works by Canadian artists.
Through performance
we innovate,create and collaborate
to engage, challenge,
enrich and inspire.
Astrolabe: (from the Greek; "star-taker"): A historical navigational instrument used to explore uncharted territory by mapping the stars. Lab: A room or building for experimentation.
Our popular Reach For The Stars online auction fundraiser will run November 28 – December 12. Check back for a live link and information about our fabulous line-up of items!
Touch, an international co-production with Yarilo Ensemble featuring the music of Canadian composer Keith Hamel, Serbian composer Vera Stanoyevic, and the world premiere of the one-woman monodrama The Phantom Woman by Bulgarian composer Gheorghi Arnaoudov – originally slated for October 24-25, 2020 – has had to be rescheduled due to Covid-19. Date TBA.
10th ANNIVERSARY SEASON – 2020/2021
Announcing our 10th Anniversary Season!
After a few months of regrouping and reimagining, we're very excited to announce our 10th Anniversary Season! We salute our colleagues across the country and the world for their resilience in this age of Covid-19. We thank you, our audiences, funders, and sponsors, from the bottom of our hearts for your continued belief and support during these very challenging times for us all, and look forward with expectation and hope to the day when we can once again gather in-person to share the joy, comfort, beauty, and transcendency that is music and art.
unheard – Online
Solo works giving voice to the stories of unheard women, featuring the music of Canadian composer Jeffrey Ryan.
Offerings – The Music of Leslie Uyeda – Online
A full-length celebration of the extraordinary music of Japanese-Canadian composer Leslie Uyeda.
Offerings – The Music of Leslie Uyeda – Live
A series of intimate, 15-minute concerts, presented by SUM gallery, the year-round programming arm of the Queer Arts Festival.
Touch – re-scheduled (date TBA)
Music that traverses reality and surreality, challenging the past, present and future, co-presented with Yarilo Ensemble.
Plus:
Exclusive conversations with beloved Canadian puppeteer Judith Lawrence (creator of Mr. Dressup's iconic puppets Casey and Finnegan) about her famous aunt (Wagnerian soprano Marjorie Lawrence), and the fascinating connections between puppets and opera.
Watch this space for specific dates!
First Ladies of the Okanagan Tea and Bannock Celebration
Our final pre-Covid live performance was the First Ladies of the Okanagan Tea and Bannock Celebration—a celebration honouring syilx and settler women's knowledge and leadership— in Peachland, BC on International Women's Day (March 8, 2020), presented in partnership with Westbank First Nation and the Peachland Water Protection Alliance.
The Lake / n'-ha-a-itk Film
We are now in post-production for our full-length documentary film about the collaboration between Astrolabe, Vancouver's Turning Point Ensemble and artists and community members from Westbank First Nation in co-creating The Lake / n'-ha-a-itk, an opera based on The Lake by BC composer Barbara Pentland, integrating syilx/Okanagan culture, music, language and dance. This documentary, by award-winning filmmaker John Bolton of Opus 59 Films in partnership with Astrolabe, is the first and only Canadian opera to have been made into a film.
Welcome, Long & McQuade Musical Instruments!
We are thrilled to announce our new season sponsor, Long & McQuade Musical Instruments, and are deeply thankful for their support.