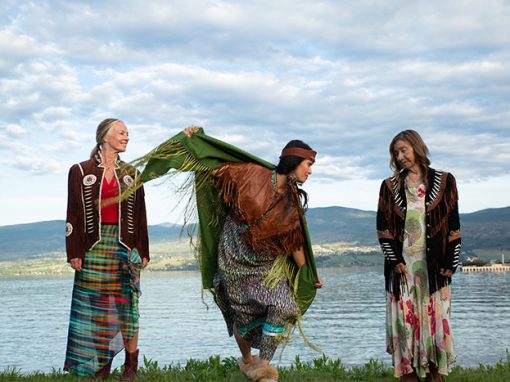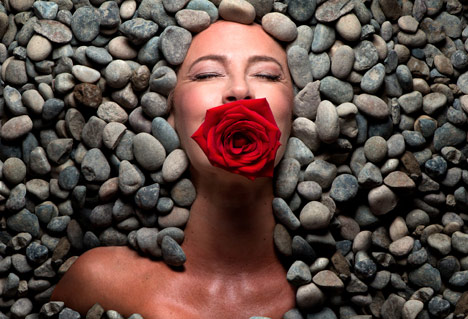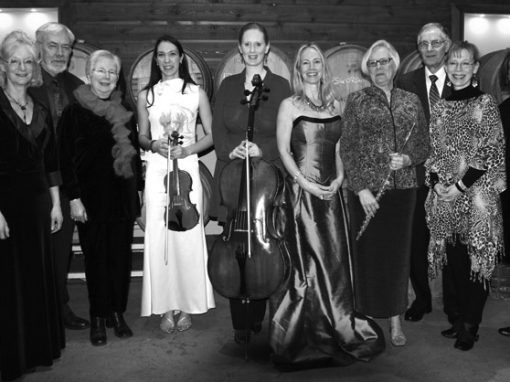 Astrolabe Musik Theatre creates compelling, multi-disciplinary works, frequently performed in site-specific/alternative venues, by pushing traditional boundaries of classical vocal music.
By imaginatively reinterpreting established repertoire and creating original work, we create cultural connections, reach out to diverse communities and foster active audience engagement. Particularly passionate about Canadian creators and performers, Astrolabe is dedicated to creating, commissioning, and performing works by Canadian artists.
Through performance
we innovate,create and collaborate
to engage, challenge,
enrich and inspire.
Astrolabe: (from the Greek; "star-taker"): A historical navigational instrument used to explore uncharted territory by mapping the stars. Lab: A room or building for experimentation.
Astrolabe's Artistic Director featured on Opera Speaks, April 22, 2022
Join Astrolabe's Artistic Director, Heather Pawsey, at Vancouver Opera for Opera Speaks, a FREE panel discussion on the ways we can creatively adapt pre-existing works into other types of art, crossing genres, mediums and beyond. Thoughts on the challenges, joys, discoveries, ethics, possibilities and more will be offered by a diverse group of some of Vancouver's finest writers, thinkers, and artists.
The Lake / nx̌aʔx̌aʔitkʷ
The first and only Canadian opera documentary film premieres at DOXA Film Festival
Unique Canadian Opera Documentary has BC Premiere in-theatre screenings on May 6 and 12, 2022
The Lake / nx̌aʔx̌aʔitkʷ, a unique opera documentary about the groundbreaking cross-cultural collaboration between Vancouver's Astrolabe Musik Theatre, Turning Point Ensemble and Westbank First Nation, has its BC premiere on May 6, 2022, at 7:45 p.m. at the VIFF Centre VanCity Theatre, with a second screening May 12 at 7:45 p.m. at SFU's Djavad Mowafaghian Cinema, as part of the DOXA Documentary Film Festival. The Lake / nx̌aʔx̌aʔitkʷ is also available for viewing online.
An opera re-imagined for our times.
Produced by Astrolabe Musik Theatre's Heather Pawsey with producer/director John Bolton of Opus 59 Films, The Lake / nx̌aʔx̌aʔitkʷ is an inspiring music documentary about an extraordinary friendship between two singers and teachers – Heather Pawsey
of Vancouver's Astrolabe Musik Theatre, and Delphine Derickson of Westbank First Nation – and the groundbreaking cultural collaboration in which they decolonised a historic Canadian opera by incorporating Syilx / Okanagan perspectives.
The film brings to life all of the Indigenous and non-Indigenous storytelling, music-making and dancing from the original 2014 production, alongside a bracingly honest oral history of the successes and failures of the project.
It's a film about a journey that is, in itself, a continuation of that journey. Filled with laughter and tears, and alive to the rhythms of water and wind, The Lake / nx̌aʔx̌aʔitkʷ celebrates the magic that's possible when people start to really listen to one another.
The Lake / nx̌aʔx̌aʔitkʷ documentary had its world premiere in Montréal on March 24, 2022, as part of Le FiFa International Festival of Films on Art.